---
This month we bring you a few great new features and many new bug fixes.
New features this month
Process Manager
We are excited to announce that the Process Manager is now generally available. With general availability, we have several new enhancements.
Email notifications: Process Manager now includes email notifications to keep everyone in the process informed. There are two types of email notifications.
Process / Task changes: When changes are made to a process, such as new tasks assigned to a user or a due date added/updated, the assigned user will receive an email notification describing the changes made.
Weekly summary: Each week, a summary email is sent out to the process owner and assignee detailing tasks coming due or late.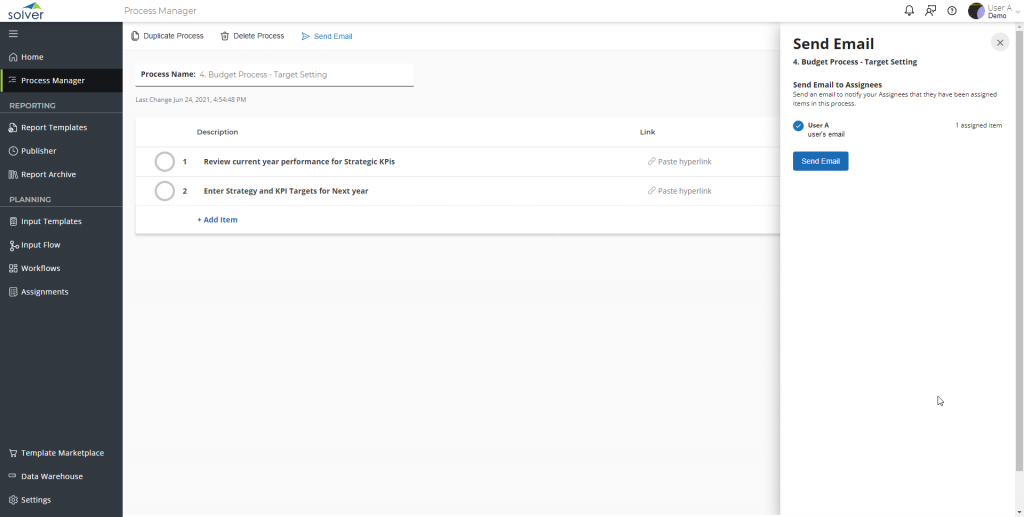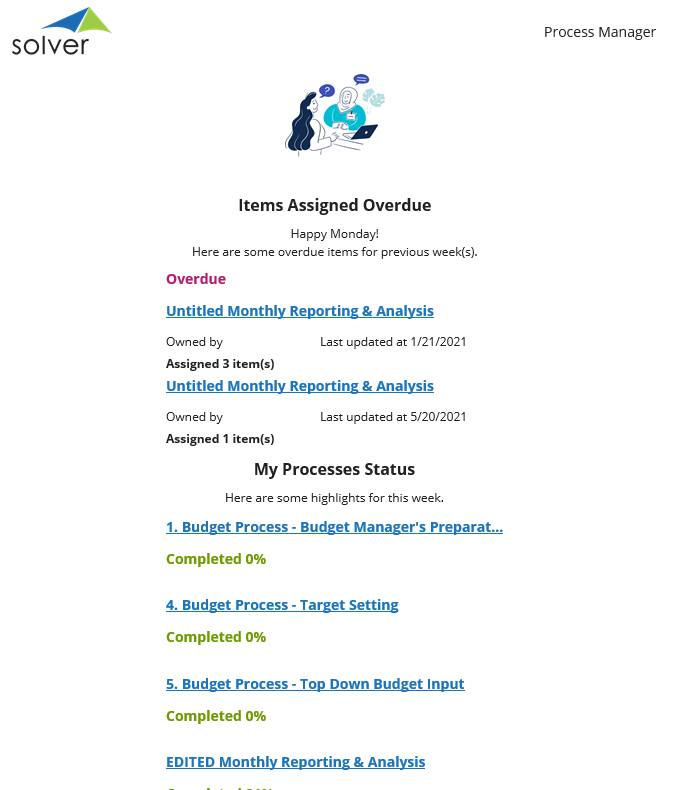 ---
Fixes this month
Currency dimension management is showing [object Object] message instead of the correct "Currency" name.
Large file import enhancements: Improved performance of loading large files via the File connector for support files up to 1GB.
Process Manager screen is blank if the user is not assigned a Data Warehouse license. Users should have access to Process Manager even without an assigned license.
Multiple enhancements and minor fixes