---
New this month



There is a required Report Designer update


There is a new Report Designer Excel plugin version available. Creating, editing, or executing reports in Excel will require this new version.

We have recently updated our technology that creates the active calculations in the portal. However, this may have some impact on some advanced Excel formulas. We ask that you review forms/reports that have this. If forms/reports are not working, then there are quick options we can help you with.

Budget Flow (Beta) automating the storage of templates is now possible with Budget Flow. This new feature will likely see a name change before the beta is removed. How can Budget Flow help your organization?

Examples:
Building a flow to automatically or manually trigger storage across multiple templates and/or across multiple parameters will streamline the planning process.
• Create a flow to automatically store payroll planning data when the FP&A manager updates a rate on an assumptions template.
• Create a flow so that when template A is updated, the flow automatically runs and stores templates B, C, and D.
• Parameters will flow through the templates so that if user A runs a template for Dept. 100, the related templates also run for that department.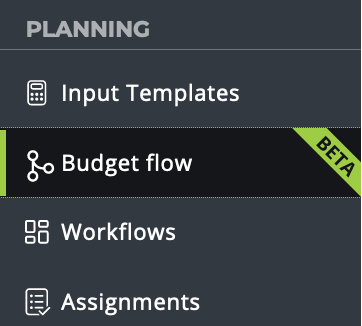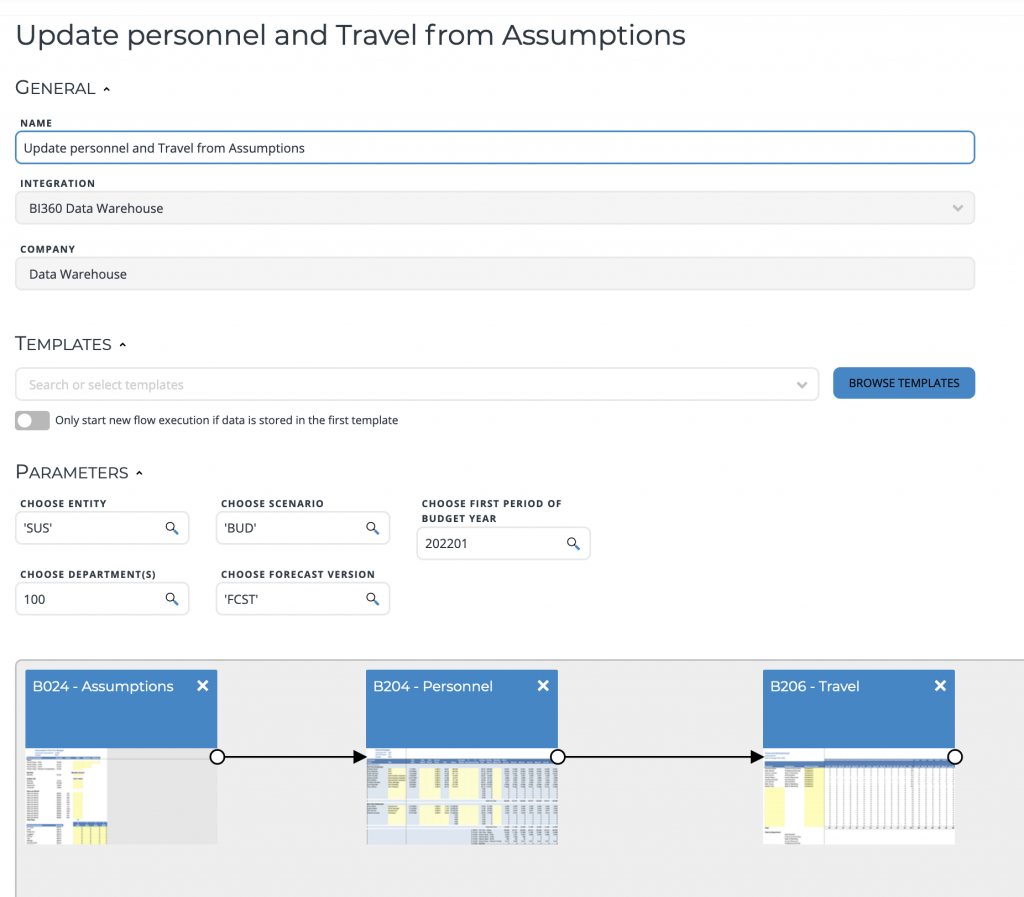 ---

Recycle bin added to Report Templates and Input Templates. Users can now remove templates and restore them if the template was inadvertently deleted.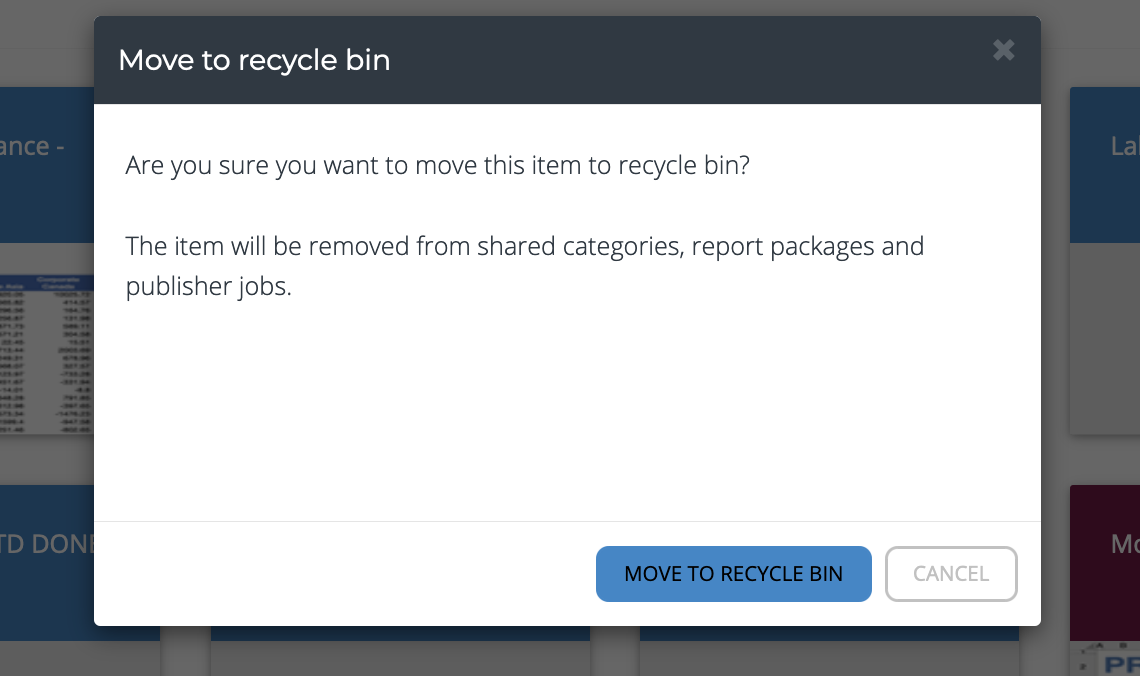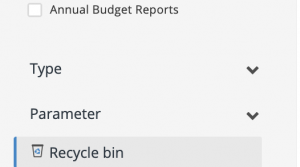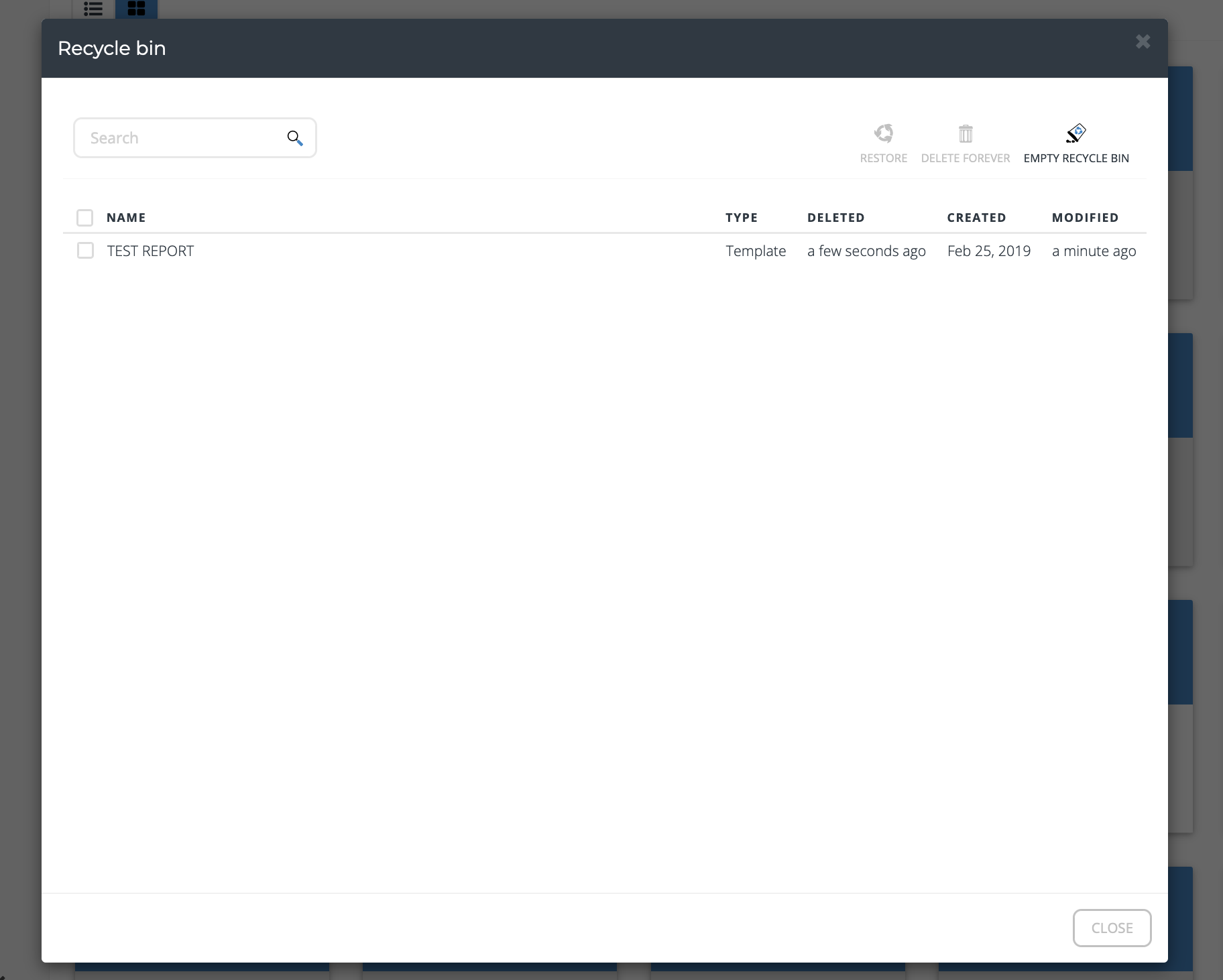 ---

Report/Planning template generation now uses native charting. This update improves performance rendering and provides live updates of the charts within the portal once a template is executed.

Dimension members screen now utilizes a virtual scroll experience. If the dimension member list exceeds 50,000 records, a virtual scroll will be enabled automatically. This has been tested with customers who have up to two million dimension members. However, there is no limitation to the number of members within any dimension. This new feature has been implemented on the Dimension member and Trees screens.
Fixes & Enhancements this month
Archive: The background color for reports is now white.
Report Templates and Input templates export menu has been modified. The new menu is "Export," which a sub-menu to "Export to Excel" and "Export to PDF."

Report Archive now has an updated export icon with the options to "Export to Excel" and "Export to PDF."

The Assignments screen now has a new export option. The new menu is "Export," which a sub-menu to "Export to Excel" and "Export to PDF."

Close button added to Assignments: If the user has unsaved changes, they will be warned before the assignment is closed.
Download a template from Assignments sporadically caused crashes. This error has been resolved.
Added spinners to Assignments while the parameters and report loads
Spanish translation added to Workflow.
Navigating away from Publisher will now warn the user if they have unsaved changes.
Azure Active Directory errors are now correctly displayed if the registering of a new AAD user fails.
Updated style of toast notifications and other style updates.
Saving comments in a report caused the following error "Not valid comment xlsx." This error is now resolved.
In our previous release, a bug was introduced which allowed changes to data after an assignment was submitted. This is now resolved and working as expected. Once an assignment is submitted, the data cannot be changed within the assignment.
Report Designer
(New version install is required this month)
Open dialogs from module tree using double click.
Expressions order is preserved after save.
Drag & drop of Expressions will no longer remove it if it's moved under the last item in the list.
Protected sheets were causing an error with the previous version of Report Designer, this issue is now resolved.