---
New features this month
---
This month the product team was busy working on many internal infrastructure improvements and larger updates coming in the next few months. But we are happy to bring you another month of updates.
Process Manager (Preview-beta)
We are very excited to bring a brand new feature to Solver Cloud. Process Manager is a new way to organize Solver processes and related tasks. It's simple and intuitive to use, you will be up and running in no time. And with sample process templates, you can copy an existing process to help you get started.

How does it work? Well, for starters, find a process you track manually today, like a monthly financial close, and add your tasks, hyperlink to documentation or a report template, assign the task to a Solver user, select a due date, and you're ready to start tracking the process.

Process Manager is in beta, so it's a work in progress at Solver. It is available to all cloud users while it is in beta as well as when it moves to generally available. It will remain in beta for a few months while we add additional features. So try it out and let us know how we can improve it.

To learn more, view the documentation and also watch our video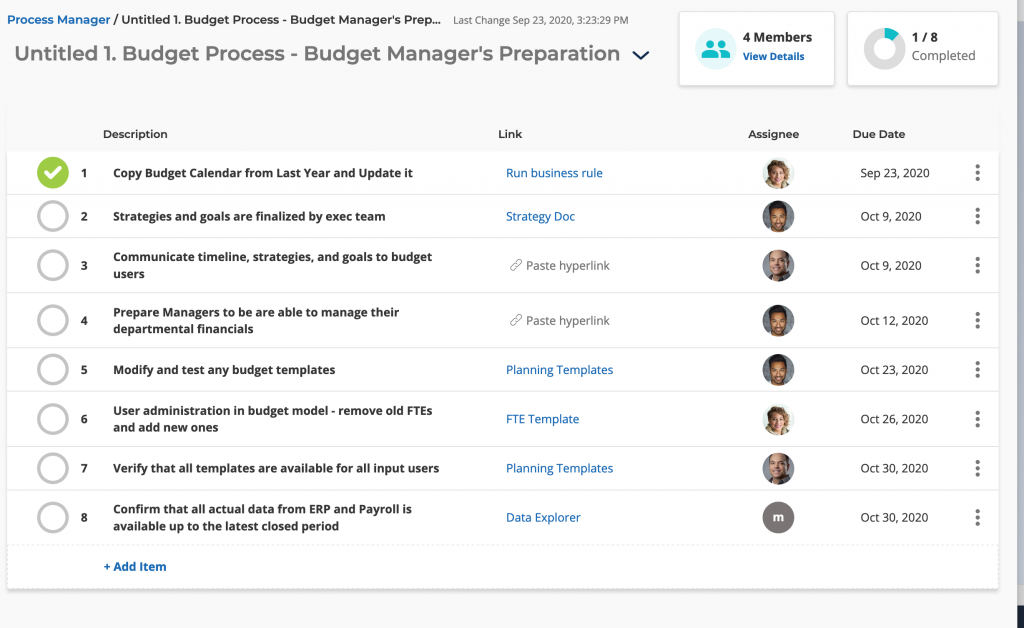 ---
Fixes this month
Data Explorer

Sum values were shifting to the right so the totals were not aligning with the column.

Gateway Client

To ensure data consistency in the event of network interruptions, the gateway will now cache the batches sent to Solver cloud
To use the latest updates, download and install the updated Gateway client from the Connectors Marketplace.